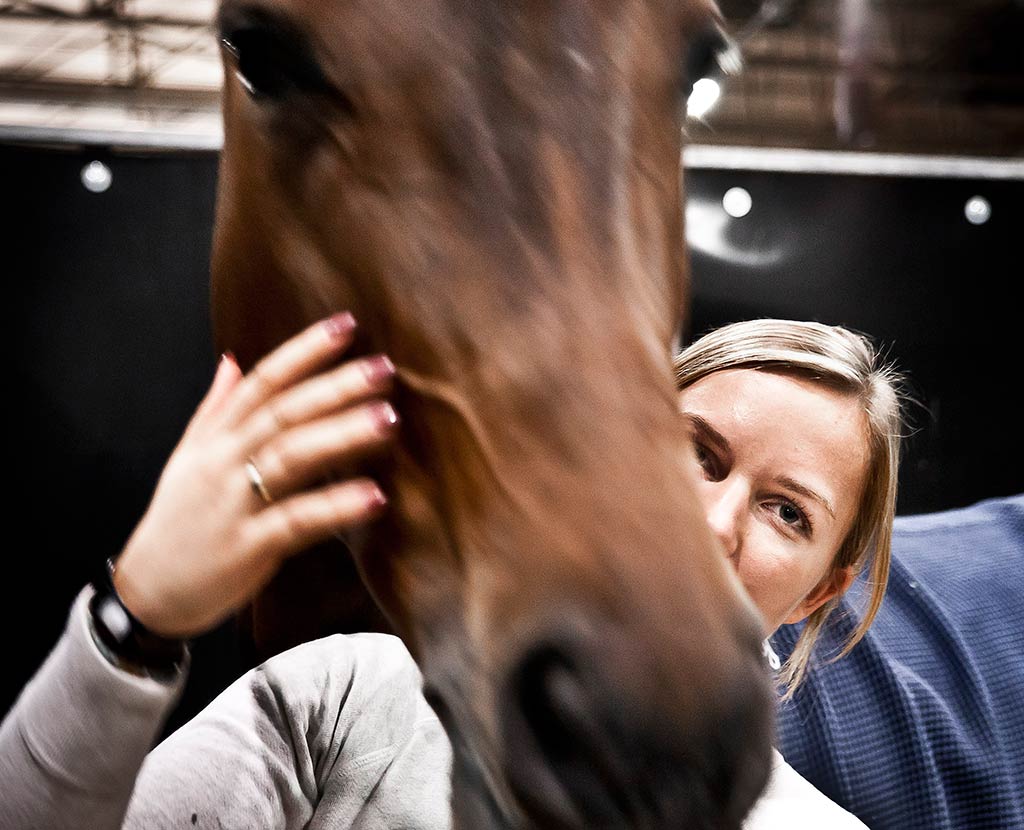 Amber started horse riding after receiving a gift voucher for 10 free rides for her 7th birthday. She enjoyed it so much and began to take lessons at the Klipper riding school in Limbricht. After taking lessons for one year, she got her first pony for her Holy Communion: Black Power. In the beginning it was trial and error, but soon the first successes arose: she won the Limburgian championship title in BB class.
A second pony soon followed: Sky. Amber learned so much from Sky, resulting in the eventual Dutch championship title in CZ class. So what initially started out as a riding lesson, soon turned into a daily routine for both Amber, as well as her mother. After riding many ponies, even more training and a lot of learning by trying, Amber attended her first European championship in 2011, riding Winningmood. A beautiful bronze medal in an international contest symbolized a wonderful final to Amber's pony riding career.
The switchover to horses was made. Daily training, combined with school, meant a demanding routine. In 2013 Amber completed her higher general secondary education (HAVO) and it soon became clear she wanted to proceed with horse riding. That summer, she changed over to Peter Bulthuis' stables, were she started training. This was a big opportunity: by taking part in many competitions with different horses, she was enabled to acquire experience. She even rode her first World Cup competition here! Training sessions were dynamic and the competitions progressed. Amber took several horses up to Grand Prix level, among which Zambezi, the horse she won the 3* GP of Samorin with, in 2014. Many more successes were achieved with Zambezi and Amber was a member of the Dutch team during an international competition in Arezzo, Italy.
Briljant took over Zambezi's task, after Zambezi was sold. Briljant rapidly lived up to the expectations and the combination became backup champion at the Dutch championships for young riders in 2015. They were also selected to participate in the European championship in the same year. An amazing experience for both, resulting in a 5th place in this international competition.
In September 2015 it was about time to take the next step and after a very educational and successful period, goodbyes were said to Peter Bulthuis' stables. Amber set up her own stables, together with Xavier Schulkens and the launching of AMBER FIJEN SHOWJUMPING was an accomplished fact!